Patch #22128
Attachment form too wide on small screens
| | | | |
| --- | --- | --- | --- |
| Status: | Closed | Start date: | |
| Priority: | Normal | Due date: | |
| Assignee: | Jean-Philippe Lang | % Done: | 0% |
| Category: | UI - Responsive | | |
| Target version: | 3.2.1 | | |
---
Description
When uploading attachments to Redmine (issues, wiki pages or documents) using small screens, then the progress bar and the optional description field do not fit on the screen. Attached you may find a patch proposing a fix.
Before¶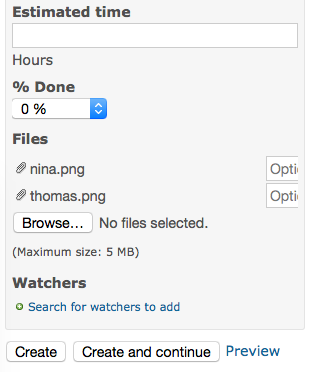 "Optional description" field is partially hidden. Delete attachment is totally hidden.
After¶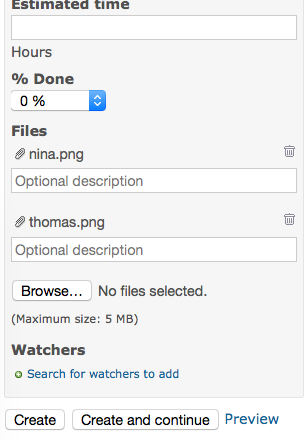 Upload and description are now on separate rows. The delete icon is moved to the top right corner, where it is clear, that it belongs to the whole block - similar to the (x) in window systems. There is also added white space between multiple attachments to make sure, that the input grouping is clear to the user.
History