Defect #26880
Cannot clear all watchers when copying an issue
| | | | |
| --- | --- | --- | --- |
| Status: | Closed | Start date: | |
| Priority: | Normal | Due date: | |
| Assignee: | Jean-Philippe Lang | % Done: | 0% |
| Category: | Issues | | |
| Target version: | 3.4.4 | | |
| Resolution: | Fixed | Affected version: | 3.4.2 |
---
Description
We can select/deselect watchers when we create an issue by copying existing issue (#10460).
But if you deselect all watchers, the original watchers are preselected in the newly created issue despite the exception that the copied issue has no watcher.
Steps to reproduce:
1. The original issue has 2 watchers.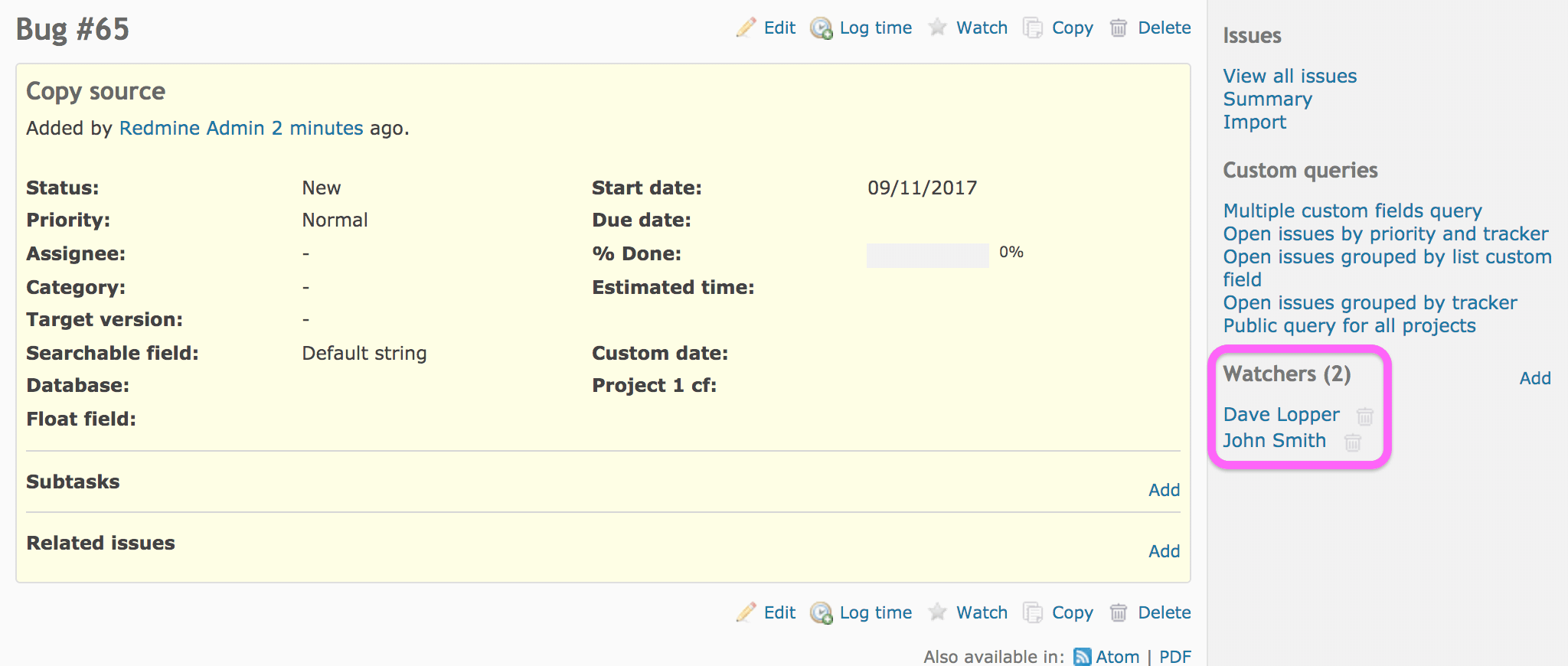 2. Click "Copy" and deselect all watcher.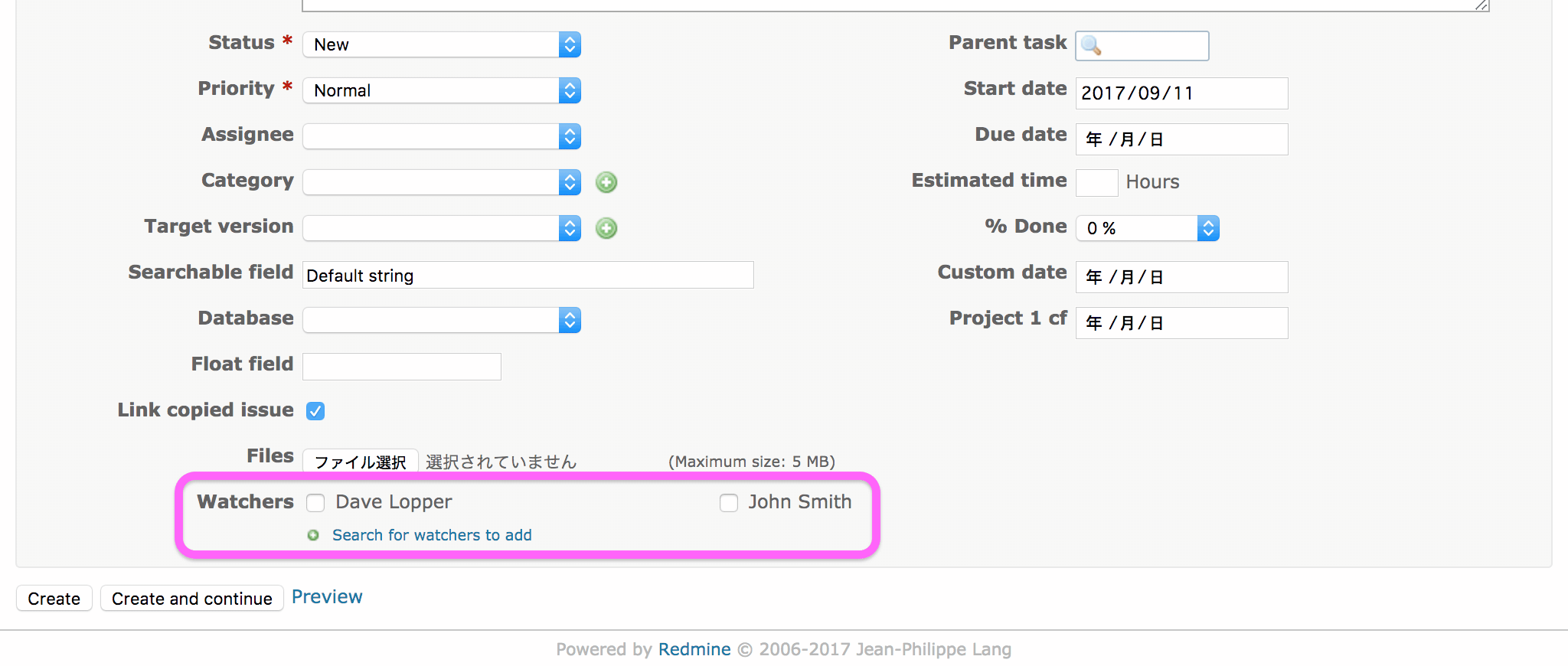 3. The newly created issue should not have any watchers but all watchers are preserved.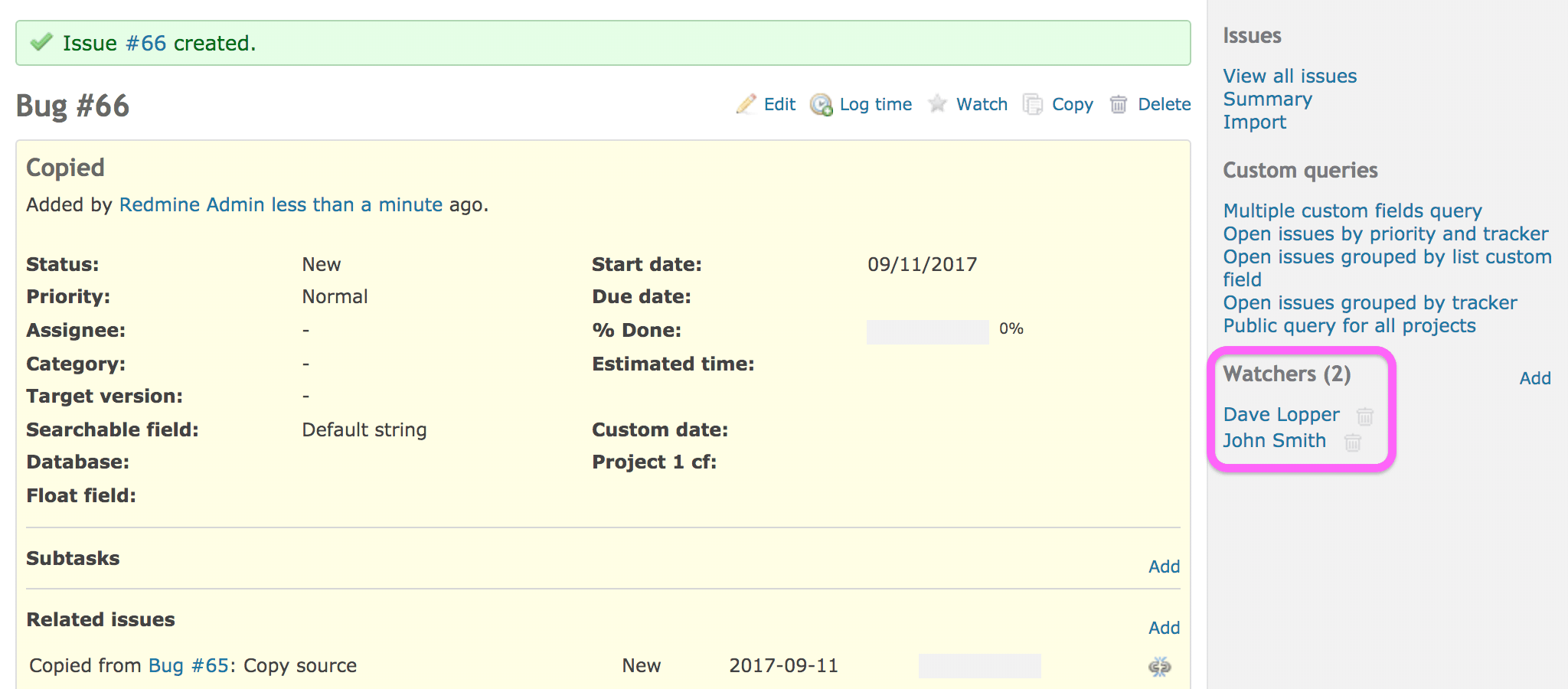 ---
History