Feature #29053
Add check/unchek all icon in "Email notifications" section on "My account" page
Status:
Closed
Start date:
Priority:
Normal
Due date:
Assignee:
Go MAEDA
% Done:

0%

Category:
UI
Target version:
4.0.0
Resolution:
Fixed
---
Description
"Email notifications" section on "My account" page, you can select which project notifications to receive if you choose "For any event on the selected projects only...".
you cannot select/deselect all projects at once because there is no check/uncheck all icon which you can see various pages in Redmine.
I think also "Email notifications" section should have check/uncheck all icon when users select projects by using checkboxes.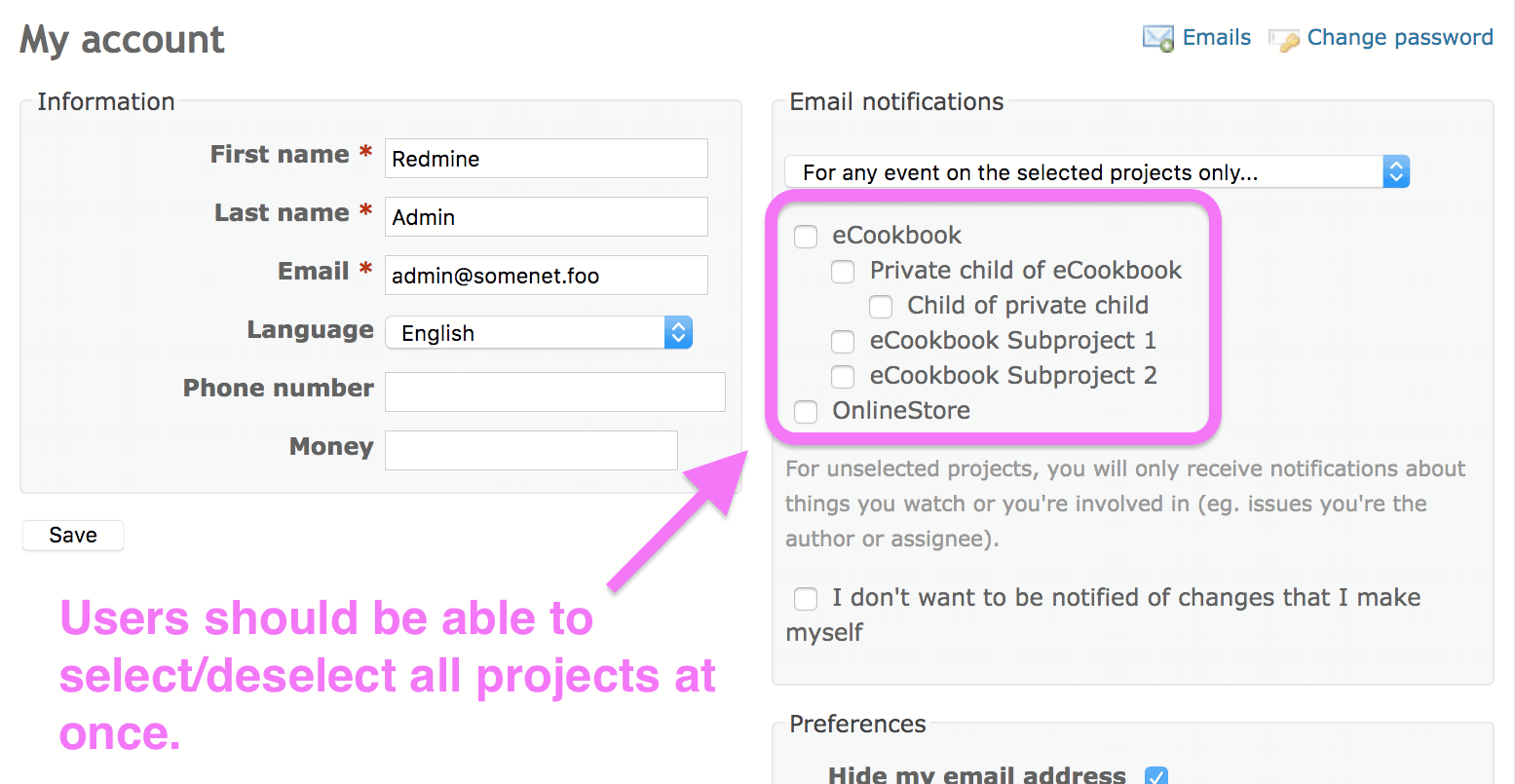 ---
History