Feature #33602
Add an interface to filter activities by user
Status:
New
Start date:
Priority:
Normal
Due date:
Assignee:
-
% Done:

0%

Category:
Activity view
Target version:
-
Resolution:
---
Description
The activity page already has a feature to show the activities of a user, but there is no UI to do it on the page. You have to go to the profile page of a user (/users/:id) or rewrite the URL by hand.
It would be nice to be able to select which user's activities are displayed on the Activity page, like Trac.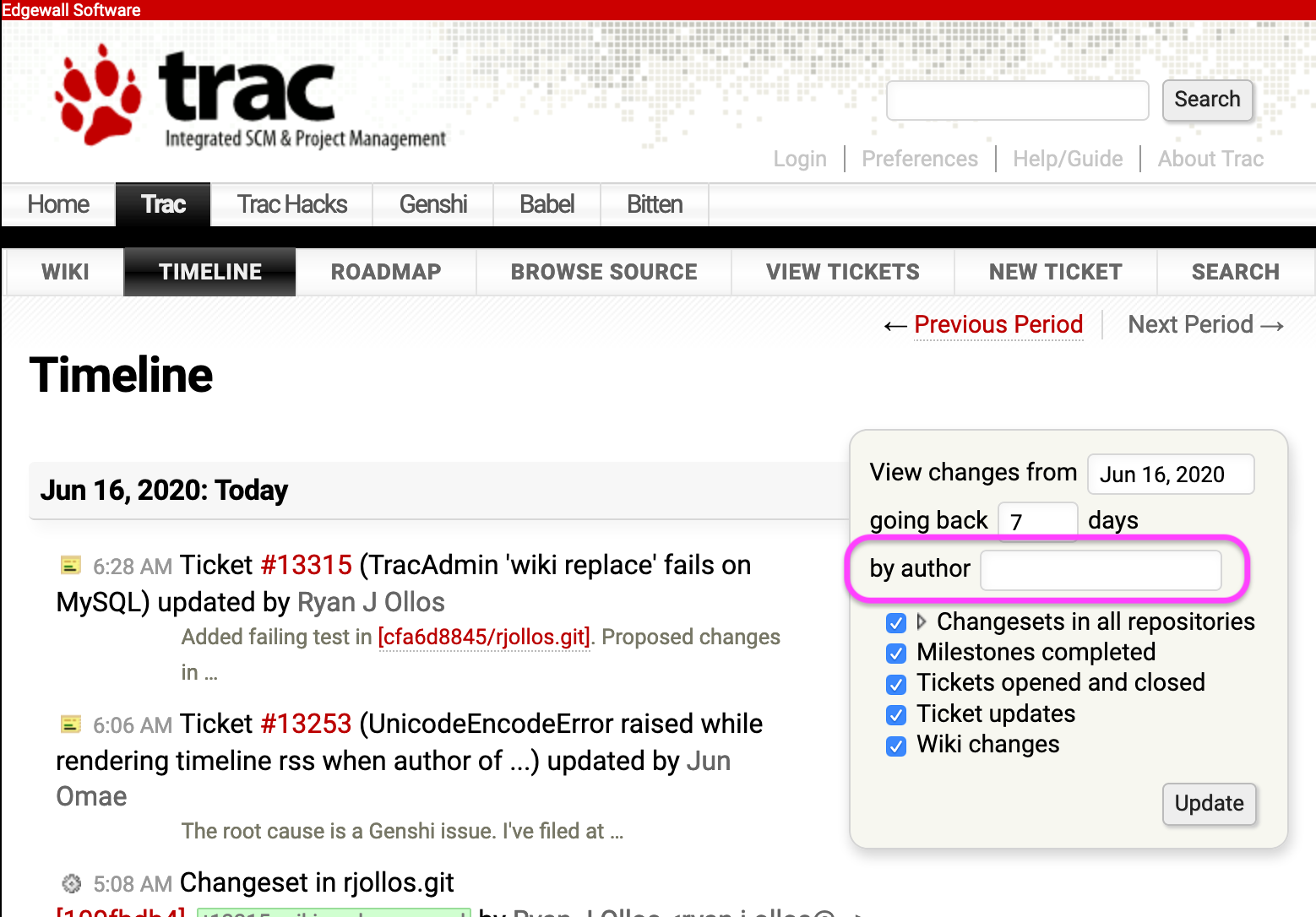 ---
History
Related to Feature #7322: add ability to filter the activity page added
I will attach the patch.
I wrote the code to generate user options based on the code to generate the Author options in the issues filter(Query#author_values).