Feature #35432
Git: View annotate prior to the change
---
Description
The "Blame" view of GitHub and Gitlab has a feature called "View blame prior to this change". With the feature, you can easily jump to an older change of the line.
I think it would be useful if Redmine also has the feature. Currently, it requires some manual steps to see older changes in the "Annotate" view of Redmine.
History
I made a patch to display the link to prior revision.
The patch adds a link to "Annotate" view as follows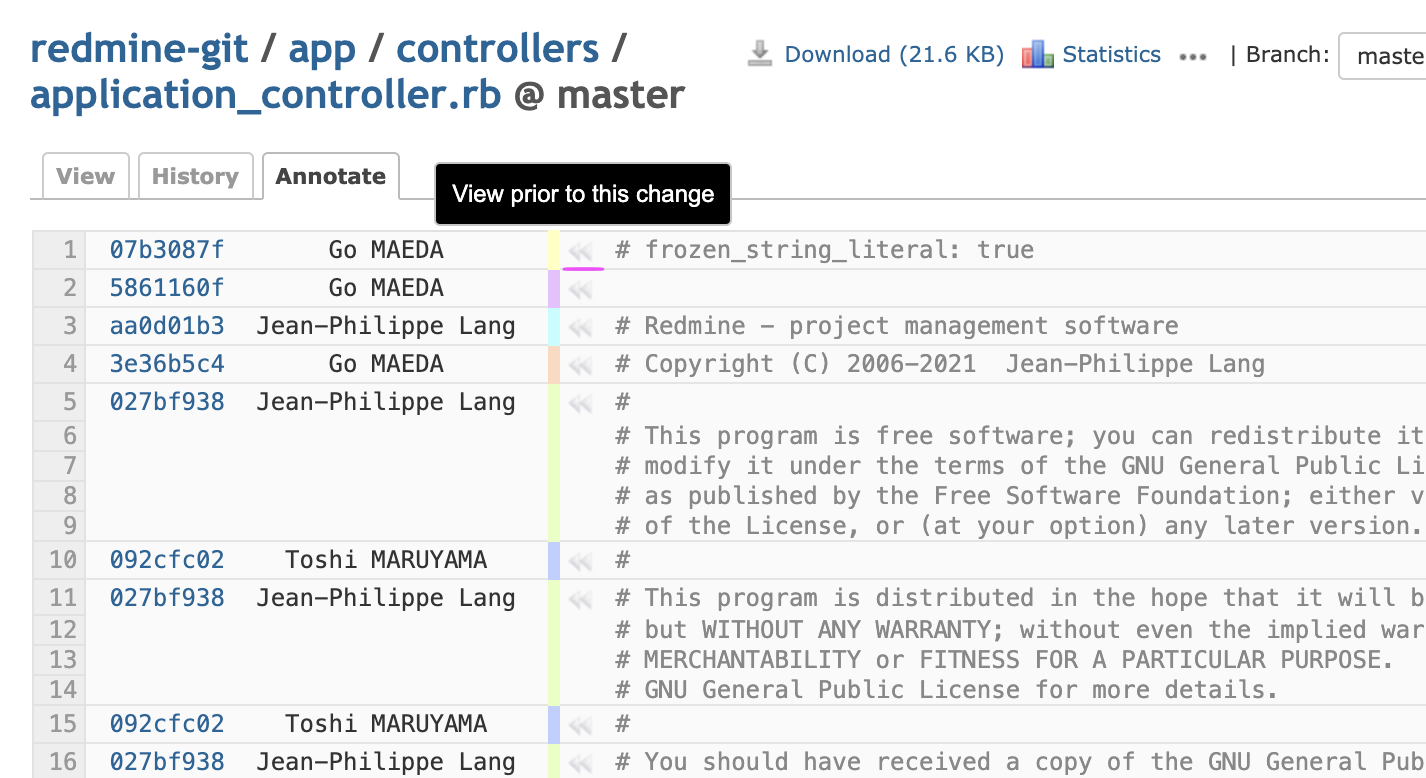 Subject changed from View annotate prior to the change to Git: View annotate prior to the change
+1 This is a real handy feature when browsing (Git) repositories a lot. Given the usability of this change I wonder if this is something that could be implemented (easily) for other SCMs (Hg, SVN, ...) too?!