Defect #36453
Issue subject overflow in subtasks and relations tables
| | | | |
| --- | --- | --- | --- |
| Status: | Closed | Start date: | |
| Priority: | Normal | Due date: | |
| Assignee: | Marius BALTEANU | % Done: | 0% |
| Category: | UI - Responsive | | |
| Target version: | 4.2.7 | | |
| Resolution: | Fixed | Affected version: | |
---
Description
If issue has a pretty long title it will took all available space in table row.
Here are the screenshots with a problem.
Subtasks:

Relations:

And issue itself: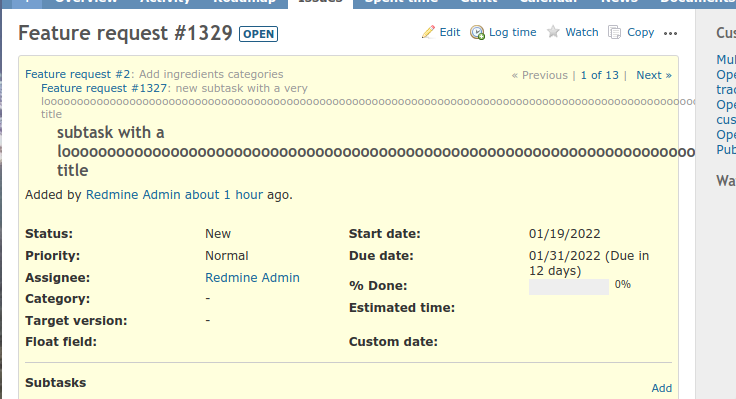 Found that there're already some styles in responsive.css for this tables. I would like to move it to application.css as default not only for small screens.
Subtasks list after patch:

Issue subject: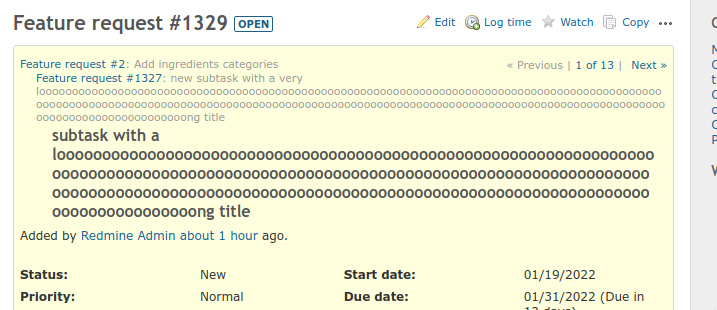 ---
History