Trac Importer Patch Coordination
Added by Bryce Nordgren over 13 years ago
There are a number of patches on the issue tracker concerning Trac import, many of which represent substantial improvements and/or contributions. See the following screenshot: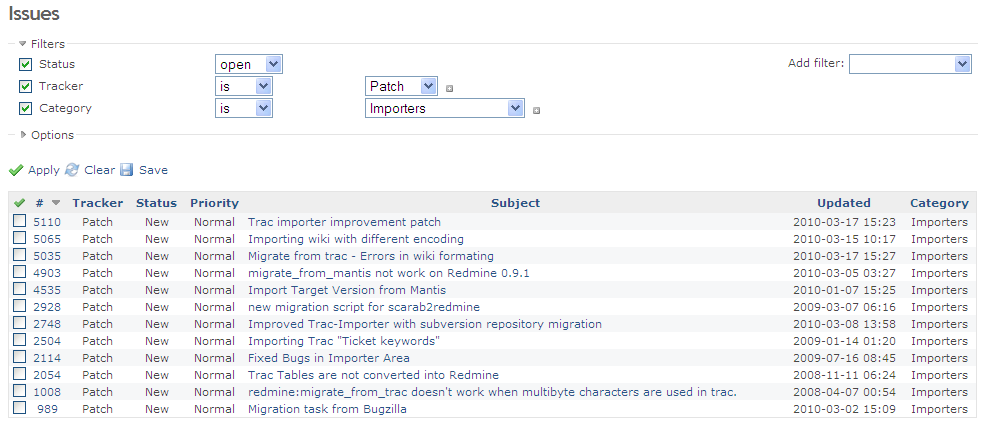 I merged two of these contributions into patch #5110. I stumbled across these because I was searching for issues which addressed shortcomings I needed to have addressed. As soon as I proudly made my own patch, I thought I'd look at all the open patches for all topics just to see what else was out there. To my dismay, I found that some of the wiki formatting improvements were already handled in a patch which wasn't on my radar. They solved many of the same problems independently.
This thread is a place to coordinate the integration of these disparate patches into a single Trac importer improvement which attempts to address the entire set of open issues while resolving redundancies. At the end of the effort, hopefully all the issues can be closed simultaneously.
The relevant set of issues are: #5110, #5065, #5035, #2748, #2504, #2114, #2054, #1008
Replies (14)
(1-14/14)