Feature #26680
Show default assignee when creating new issue
---
Description
With new redmine version, 3.4, a default assignee can be specified (which is great).
However, contrary to a stipulated default target version, the stipluated default assignee does show up when creating a new ticket: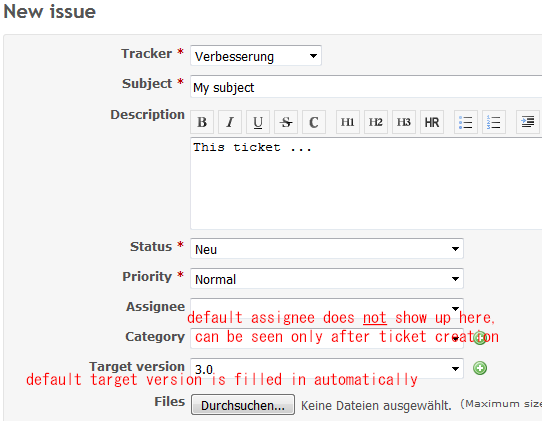 It would be nice to see the default assignee immediately in place when creating a new issue. When changing the category and the default assignee wasn't changed yet, it could be set to assignee responsible for this category.
Note: This feature wish was discussed and approved in #26072 already, with this ticket, we now have a separate issue for this feature request in place.
---
History