Feature #29034
Option to collapse/expand issue sections
Status:
New
Start date:
Priority:
Normal
Due date:
Assignee:
-
% Done:

0%

Category:
UI
Target version:
4.1.0
Resolution:
---
Description
In #29027, I've proposed to add an collapse/expand feature to issue sections.
Below there are 2 proposals:
1. Collapse/expand only for the following sections: Description, Attachments (#29033), Subtasks and Relations.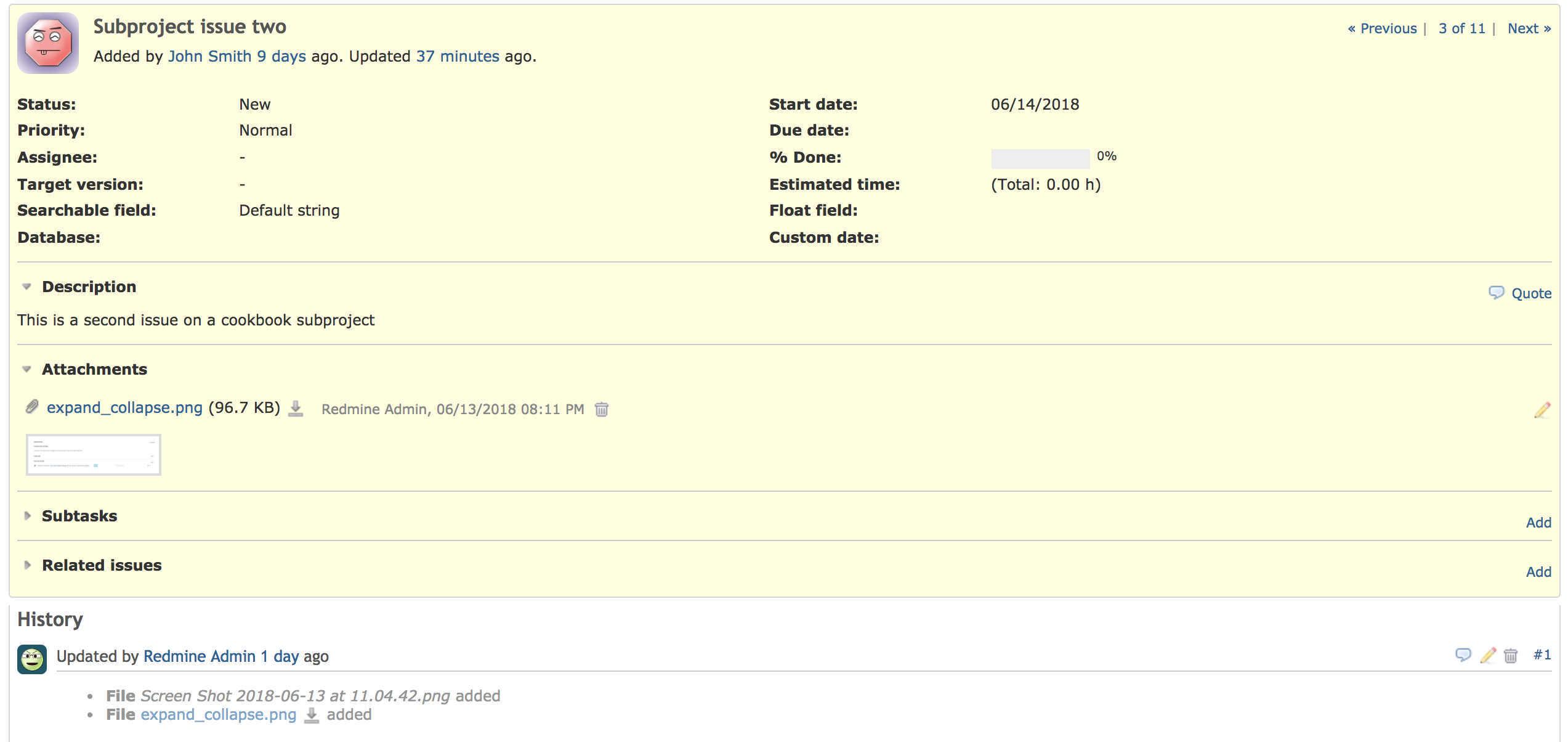 2. Collapse/expand also for the Attributes section (this one requires more UI changes):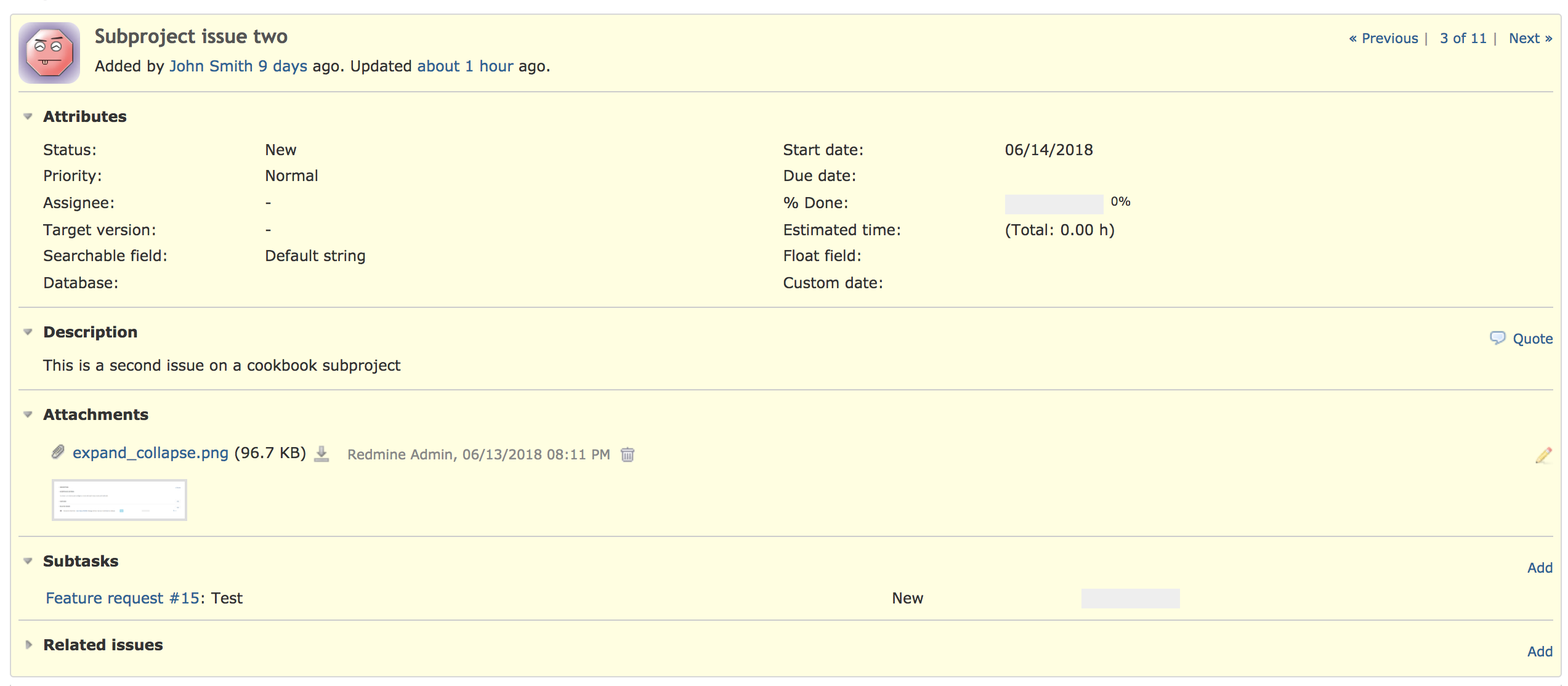 ---
History