Feature #30471
Move "Default columns" checkbox on the query edit page from "Options" to "Columns" fieldset
---
Description
Currently, the "Default columns" checkbox on the query edit page is placed in the "Options" fieldset. I think that we can improve the UI more intuitive if we move the checkbox to "Columns" fieldset. Reasons are as follows:
The checkbox is obviously related to "Columns"
Since the checkbox switches enabled/disabled status of "Available columns" and "Selected columns" list boxes, it should be placed close to those.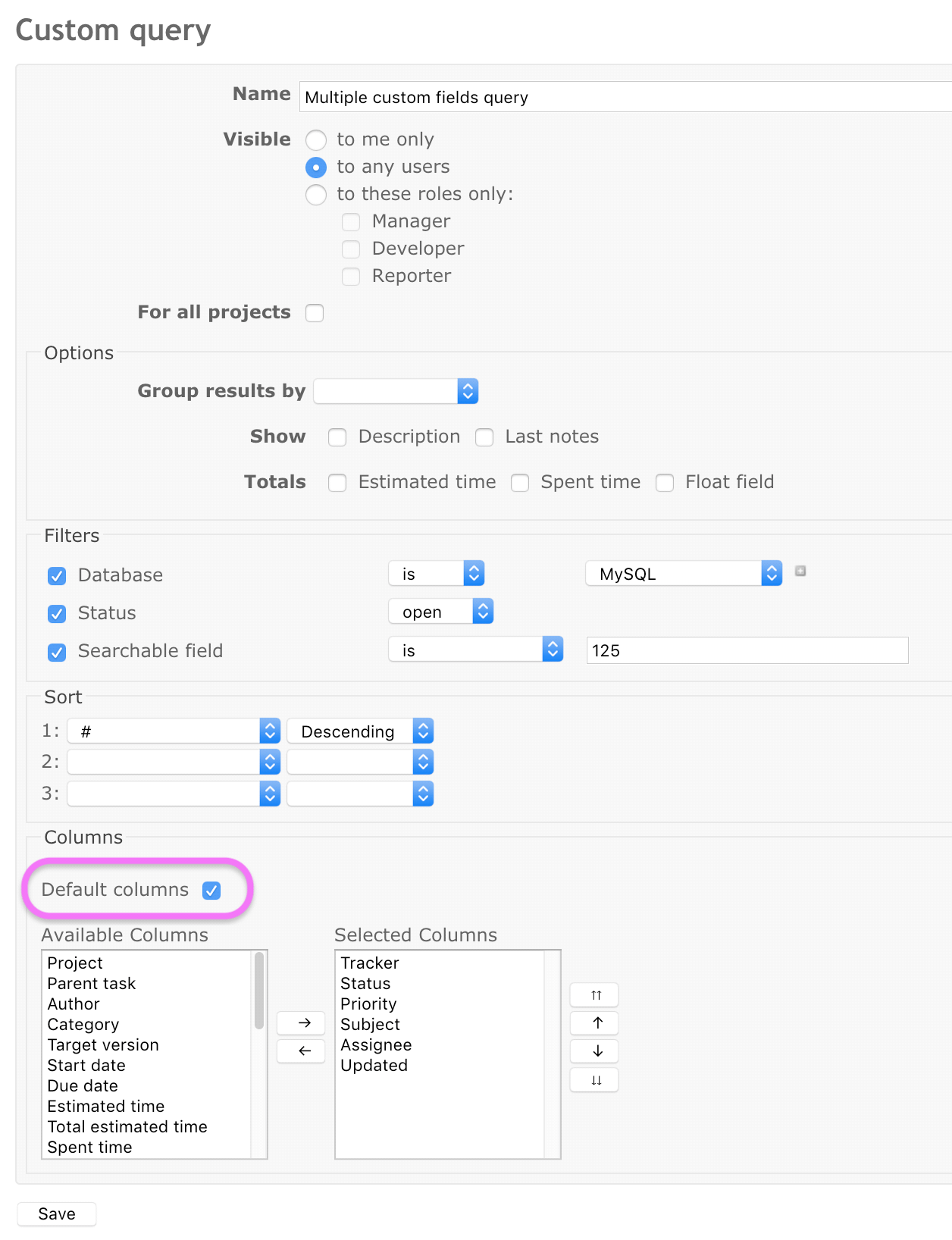 History