Patch #21705
Option for long text custom fields to be displayed using full width
| | | | |
| --- | --- | --- | --- |
| Status: | Closed | Start date: | |
| Priority: | Normal | Due date: | |
| Assignee: | Jean-Philippe Lang | % Done: | 0% |
| Category: | Custom fields | | |
| Target version: | 3.4.0 | | |
---
Description
There are many cases when the long text custom fields can contain a lot of text that makes the issue page view not so friendly for the users. For example, in our company, we have 3 fields with a lot of text:
Testing Steps
Release Notes
Acceptance Criteria
Issue page now only with first 2 fields: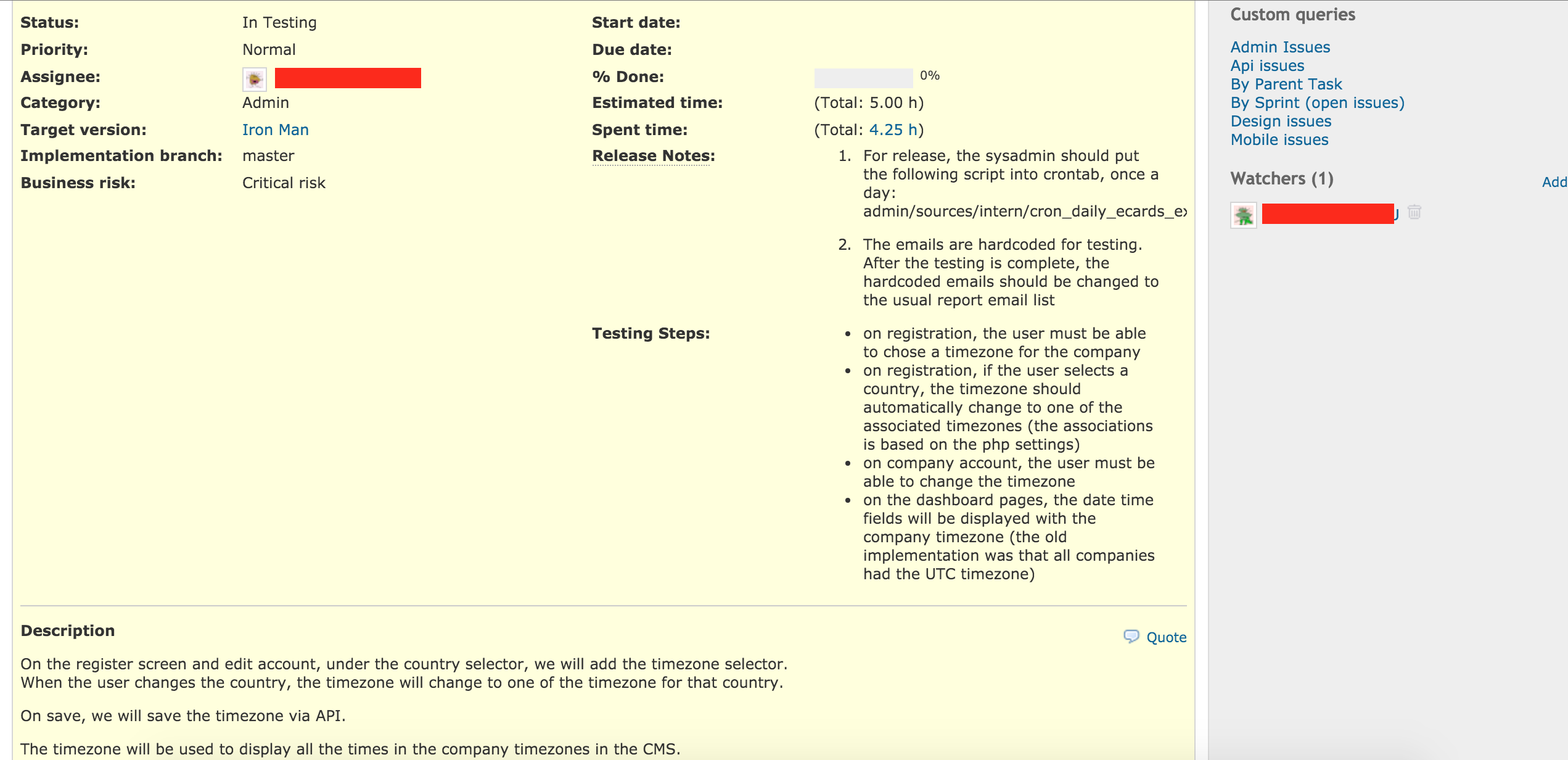 The attached patch add a new option called show_under_description for long text custom fields that if is checked, render that fields under the description field.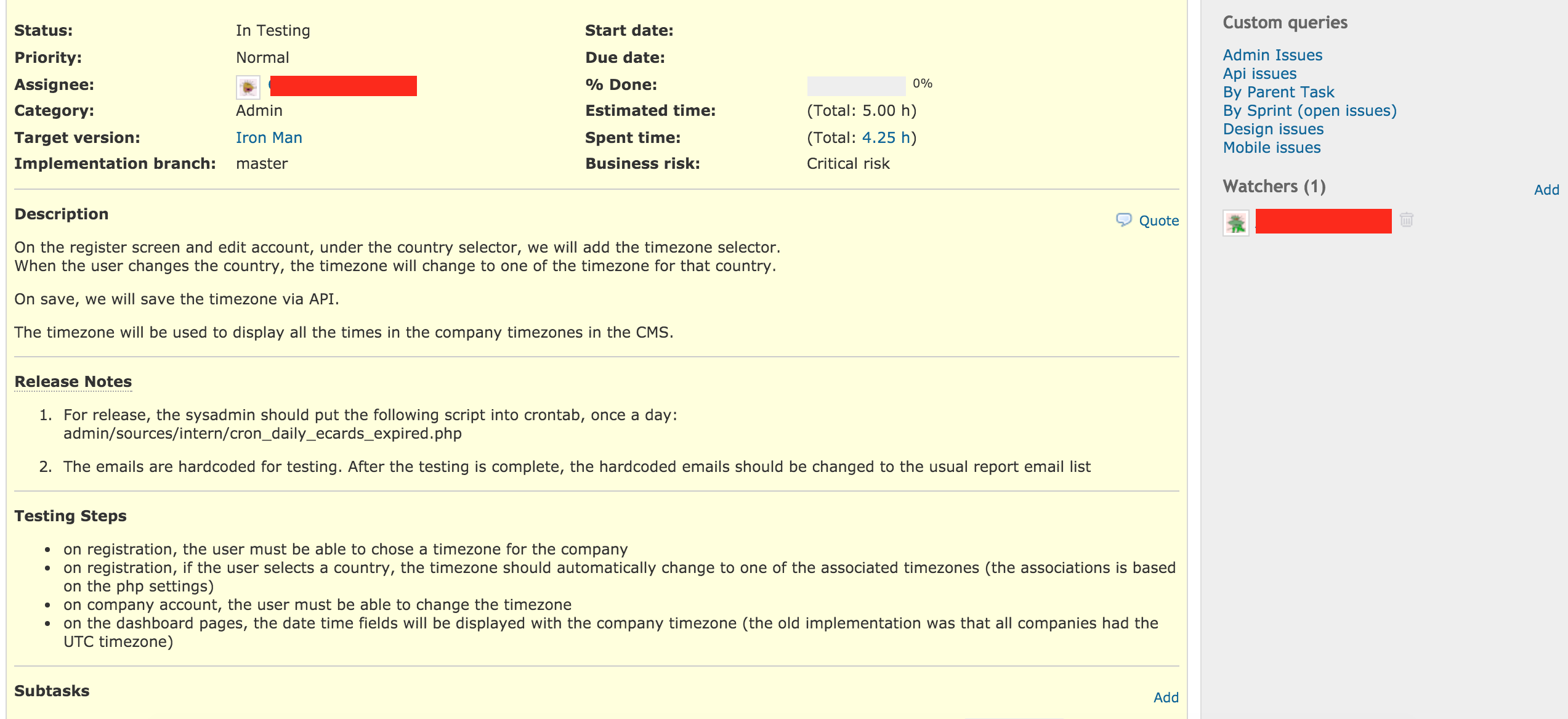 If you find this change useful, I can add tests to the patch. Also, any feedback regarding the patch or this functionality is welcome.
I think that this issue is related to #3543, but with another implementation.
---
Associated revisions
History