Redmine.org tickets vote count list(2019/12/22)
Added by Yuuki NARA almost 7 years ago
Hi All,
Thank you very much for Redmine and plugins and patches.
I am one of the Redmine User's Group management staff.
Redmine Tokyo (Redmine User's Group in JAPAN, Our Site https://redmine.tokyo Sorry, Japanese Only )
In order to use redmine more conveniently, we investigating remodeling and patch information in our community site.
---
Redmine 4.1 release anniversary and Happy New Year 2020 edition. :-)¶
This message is Redmine.org incomplete tickets vote count lists as of 2019/12/22
Redmine 4.1 release anniversary and Happy New Year 2020 edition. :-)
The list has been registered at the link below.
https://redmine.tokyo/issues/1069
This time, I sorted in the following order and described only those that matched the conditions.
Sort order
+1 times in the last 2 years, total +1 times, category
In the past two years, if there is no +1,
Only those with a count of 2 or more are entered.
That's 474 cases.
The full list is available below.
http://demo1.unofficial-redmine.org/redmine/projects/redmineorg-copy/issues
---
Why made this list.¶
There are many unused tickets in redmine.org website.
We think,
tickets with many +1's may have some kind of useful content,
but difficult to find.
Even if it is not commited into the repository,
there are many points to be helpful and there are also people who need it.
The author's thoughts also exist.
But it is difficult to find , then difficult to utilize.
It is regrettable.
I want to honor those tickets.
I arranged in order of the number of votes , making it easier to find.
Why change list format¶
The usage of Redmine is also changing.
Ten years have passed since the ticket was issued, and I thought that there are still many tickets with reduced importance.
Even if it is not included in RedmineCore, if there is Plugin or Patch, I described the contents as Workaround.
Why registere on another site¶
I tried to post this list to the Redmine.org Forum, but could not register
because only 30 lines of Textile were treated as SPAM.
I could not help it, so I registered on redmine.tokyo UnofficialCooking project and link it to redmine.org.
Even if the IP address was changed, it was repeatedly treated as SPAM.
Then,I couldn't upload entire list to redmine.org.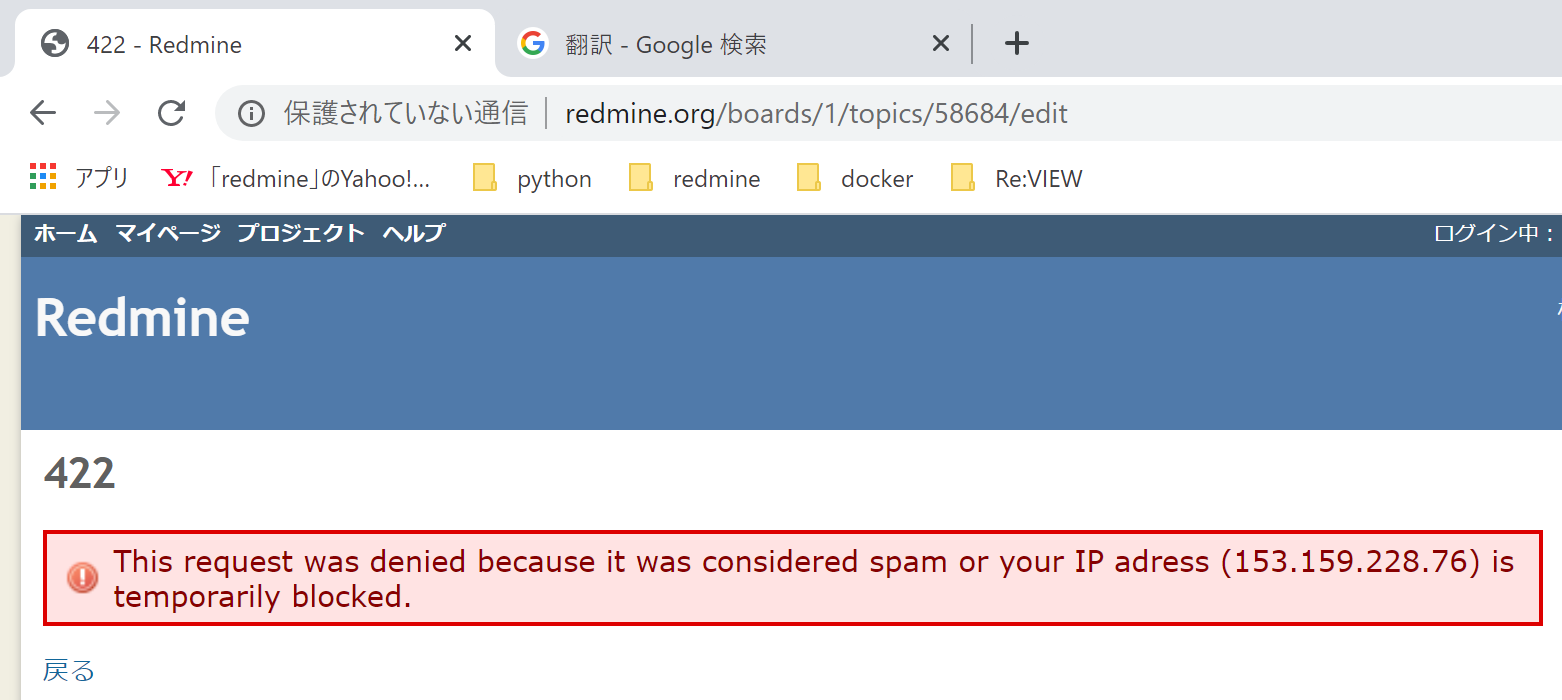 ---
I hope this list will be useful
What do you think?
Regards
Yuuki Nara
The following ticket is the original post in our site (Sorry Japanese Only)
https://redmine.tokyo/issues/280
---
Replies (21)
(1-21/21)