Feature #23310
Improved "jump to project" drop-down
Status:
Closed
Start date:
Priority:
Normal
Due date:
Assignee:
Jean-Philippe Lang
% Done:

0%

Category:
UI
Target version:
3.4.0
Resolution:
Fixed
---
Description
I'd like to replace the "jump to project..." select with a more elaborate drop-down under the "Projects" link in the header. Here are some mockups for the standard and the mobile views.
The drop-down would display user's projects by default and provide an ajax based search field for finding other projects.
I'm setting it for 3.4.0, please let me know what you think about this change.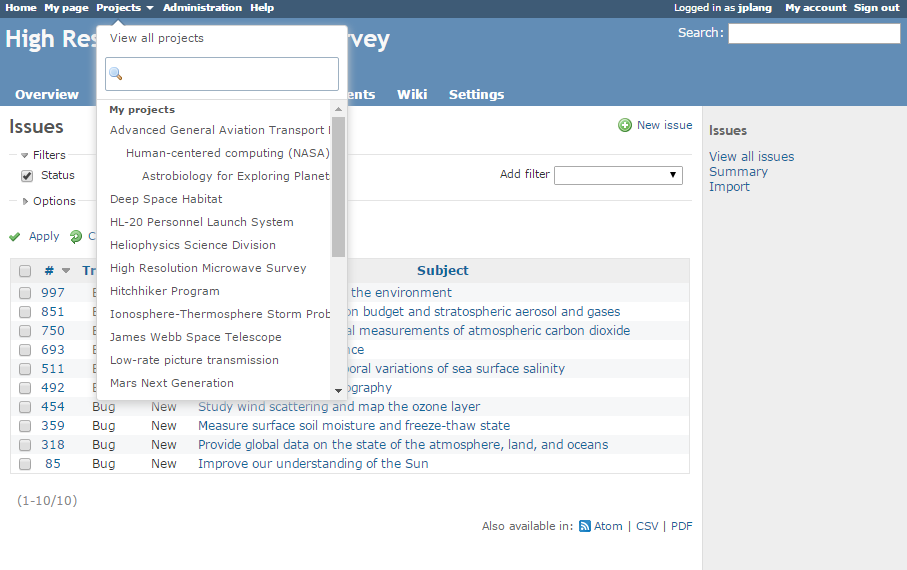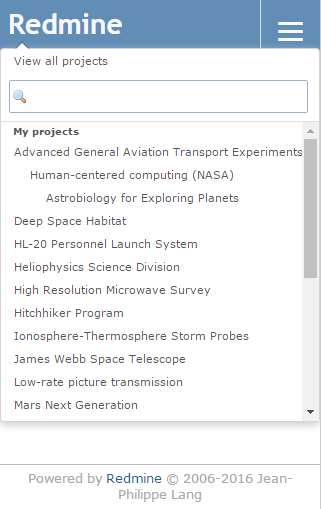 ---
Associated revisions
History